Tailor made septic tanks in Cambridge and Ely
Experienced advice and installation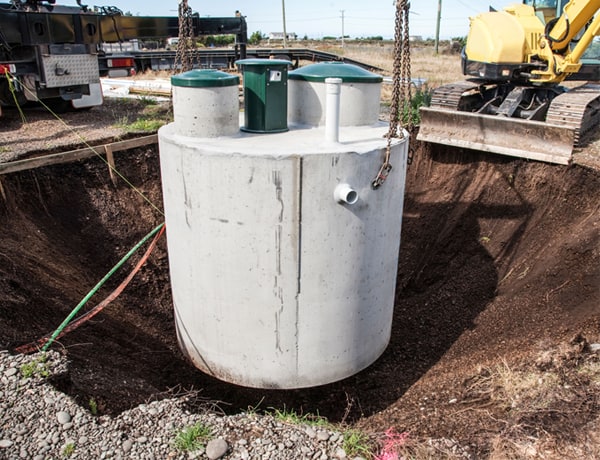 Specialist septic tank installation
Moving home to an area without a mains sewage system? Looking at updating your old sewage system? Or perhaps your current one is not working properly? Mitchell & Mayle supply and install septic tanks throughout Cambridge and Ely. Our expert team can install the best system for your needs. A treatment plant should always be the first option! Please call us now so we can come and visit you at your property to give you a free quote and talk through what we believe the best septic tank installation option for you is. We also unblock septic tanks – where possible – and install new gravity or pump soakaways if they are needed.
What is a septic tank/cesspit?
Septic tanks or cesspits provide a solution for sewage disposal if the property does not have access to the mains. A cesspit is a sealed pit or tank which means it would need emptying a lot more frequently than a septic tank. A septic tank is very similar to a cesspit but different in the fact that it is not sealed, it has a soakaway. A soakaway, when the tank is full, allows liquid to soak away into the ground meaning that the tank will need emptying much less frequently than if it was sealed.
If you are searching for great deals on septic tanks and professional septic tank installation services, in Cambridge or Ely, contact our team on